Artist Statement
Stroke by stroke,
painting is  about being fearless,
being confident,
while slowly building up to the
story needing to be told on
the canvas.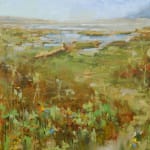 I have two demos at Opus this spring. One at the downtown Vancouver location and the other at their Langley location.Register early to get your spot and if full please ask to be added to the waiting list so we can add a second demo for the afternoon.
Four Essential Principles in Painting :: Downtown :: May 16th from 11-1
I will discuss and demonstrate how the understanding and use of shape, value, color temperature and edges are essential concepts to improve your painting skills. Link coming soon.
A Plein Air Painter's Approach :: Langley :: May 20th from 10:30-12:30
In this demo I will cover how I approach a plein air painting from choosing and defining the focus to planning the composition. Link coming soon.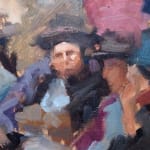 M y 2015 workshop schedule is up, with four workshops covering different topics at various times of the year. The two remaining are listed below.
'Portraiture Defined' has made it back into the mix by request. It's a great workshop to get to know the elegance of portraiture whether starting out or as a refresher.
I have added a second 'Simplifying the Complex' workshop in October, due to demand, for those looking to paint more complex scenes but are too intimidated to jump in.