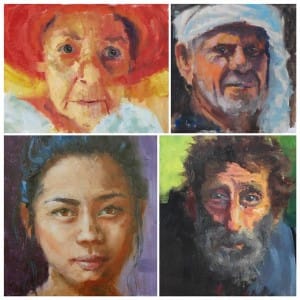 Good news for those living in the BC interior as I have a portraiture workshop at the Shatford Centre in Penticton from Oct 20 to 22nd!
The goal of this workshop is to provide you with a strong base of the head structure but with hands on experience of being expressive and loose so your paintings become dynamic and alive.
Lunch is provided for all and Shatford Centre has offered to print student reference photos on site.
Oil, Acrylic and Pastel painters welcome.
Fore more information on the workshop, view the posting at  ShatfordCentre.com.
Shatford Centre Images